---

FILM
 
 

Current Festivals:

SXSW – World Premiere

Recipient of the Audience Award, Visions

Sarasota Film Festival

Regal Hollywood 20, Theater 8 – Sat. 4/11 at 5:45pm

Wisconsin Film Festival

Sundance Cinema 1 – Tue. 4/14 at 9pm

More to be announced soon!

Current Festival:

Stanley Film Festival – World Premiere

Concert Hall, The Stanley Hotel – Sat. 5/2 at 5:00pm

Historic Park Theater – Sun. 5/3 at  1:30pm

More to be announced soon!
TELEVISION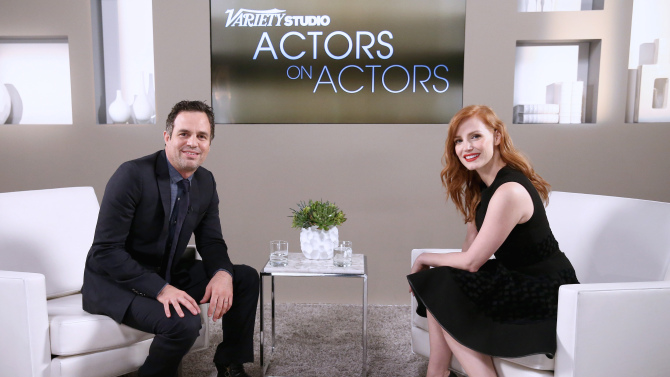 Variety and PBS SoCaL's awards-season video series Actors on Actors Oscars Edition began airing in December 21, 2014.
The Emmy edition of "Variety Studio: Actors on Actors" will premiere at 7 p.m. June 14 on PBS SoCal, and will then be
distributed to PBS stations across the country in July.